OHMAN!!!~
look at us! we're out again. 3 or 2 more days and we'll be sitting in the hall that is cold and silent, everybodies' head all low and hands busy scribbling on the paper.
i really don't have the mood to study, that's why i'm out.
OHDAMN IT! i really love the shirt i bought from Topman today.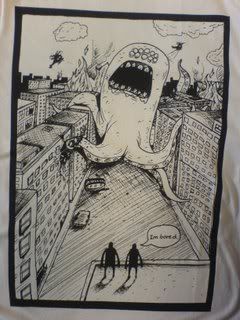 WHOOHOO!!! the pictures just so damn nice, i cannot take it anymore! i wanna wear!!!
okay, i needa study already. let's go TYS!!!
END.